Day 2 - the round trip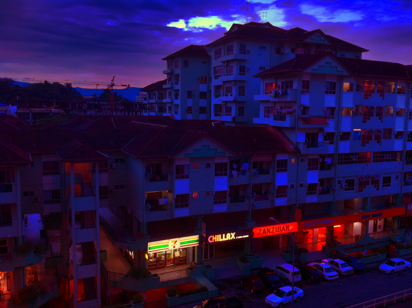 And after wasting enough time on instagram, we started off around 8 am.
Hdr composition
It was at this point my windshield broke off scrapping the corner. See Ali's post. LOL
Here Ali wanted to take pics of kids on his bike so we stopped at the nearest kidstop. See Ali's post. After here, up to mt kinabalu park.
Fog arrived early. See pic above. So we stopped for food.
and some professional photography
And final daylight stop for kopi kao kao
then the sun went home... So we had a stupidly lousy and expensive high class lauyah service dinner at the PROMENADE HOTEL.
where Tun Sri Mahkota di Kinabalu Lowland the Hungry made and receive 25 business calls and used zero credit.